We need a car to get to Utsjoki. Though, we need to explain you few things first:
Why Utsjoki? It is a small town with a population of just over 1,200 located in Lapland and borders Norway. It is one of the oldest towns up there (founded in 1876). It is a super cool town in the North.
It is home to many Sami people (natives of Finland). It borders to Norway which means that we can just jump over to see what the neighbour is doing. We are also curious to see those old Churches there!
It follows the river Teno, which flows into the Arctic Sea, meaning that a wonderful scenery is waiting for us as well as a chance to go for fishing! We are also hiking-nerds which means that we want to hike in the famous Kevo national park.
Utsjoki
Why need a car, why not a plane? Because, practically, the only way to get to Utsjoki is using the roads! We also want to experience all the fun the guys have in the movie: Easy Rider (1969).
Thus, the reason we need A CAR. But, we need one that has a solid engine, comfortable premium interior decor and a powerful one to challenge the harsh weather conditions of Utsjoki.
We couldn't pick one; hence here are our 5 favourite cars for our perfect road trip to Utsjoki.
 5. Subaru Tribeca 2013
It is affordable and has Subaru engine.
It has a good touch GPRS navigation system and rear seat DVD entertainment system (RSES) with 9-inch widescreen format, 2 wireless headsets, wireless remote, and auxiliary inputs for game console, video camera or other multimedia device. It's all delivered by 10 speakers placed throughout the cabin. This will keep the crew entertained along the way to Utsjoki.
The three rows of seating comfortably hold up to seven passengers. But with folding second and third rows it's designed for maximum flexibility. Whatever your people/cargo combo, it can fit.
4. Audi Q7 2013
We like Q7 cause it offers a choice among two swift, supercharged gas engines and a turbocharged clean diesel V6 with enough muscle to tow three tons. This is great for carrying our heavy gear!
Leather upholstery covers all three rows of seats, with front seat heaters and optional ventilation, and the center row featuring ample legroom and ten degrees of recline.
Its turbocharged clean diesel 3.0-liter TDI Clean Diesel V6 features enough torque to tow 2,7 kg, as well as the efficiency to achieve 11.9 km/liter in highway driving.
The driver and front passenger has front and side airbags, with curtain airbags running the full length of the vehicle to help provide head protection for passengers in all three rows.
3. Dodge Durango 2013
It has it all.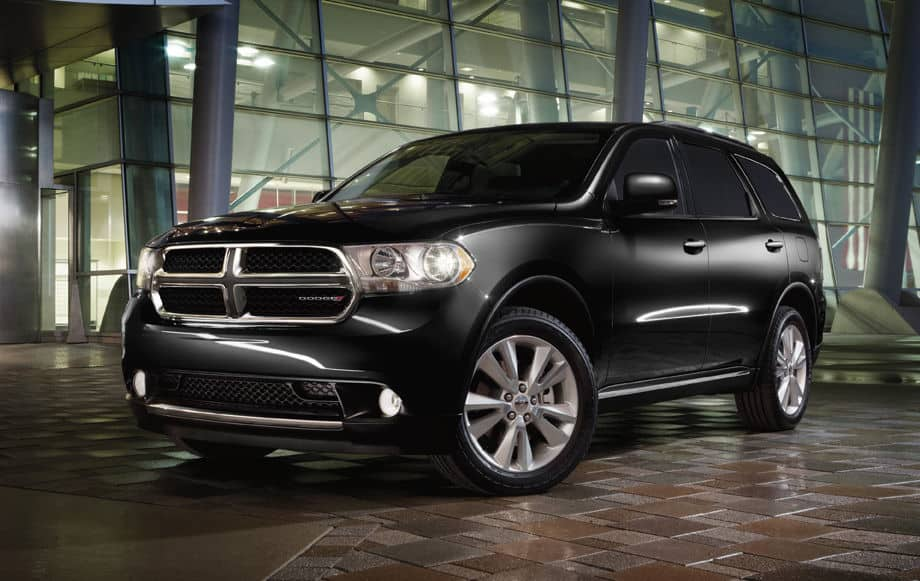 It has six standard airbags to help protect occupants in all three rows, an Electronic Stability Control and a near-perfect 50/50 front-to-rear weight distribution system. This is perfect for our zig-zag roads.
The engine! The 360-hp 5.7L HEMI V8, with best-in-class available V8 power delivers all the performance of a traditional SUV with best-in-class V6 & V8 towing and the fuel economy of a modern crossover. VVT allows the engine to recycle combustion energy and transfer it, rather than rejecting it as heat. It improves engine breathing – improving efficiency and power.
The premium cloth and the Nappa leather-trimmed seats deliver comfort and support in equal measure. Available heated, ventilated, and second row captain's chairs are extras!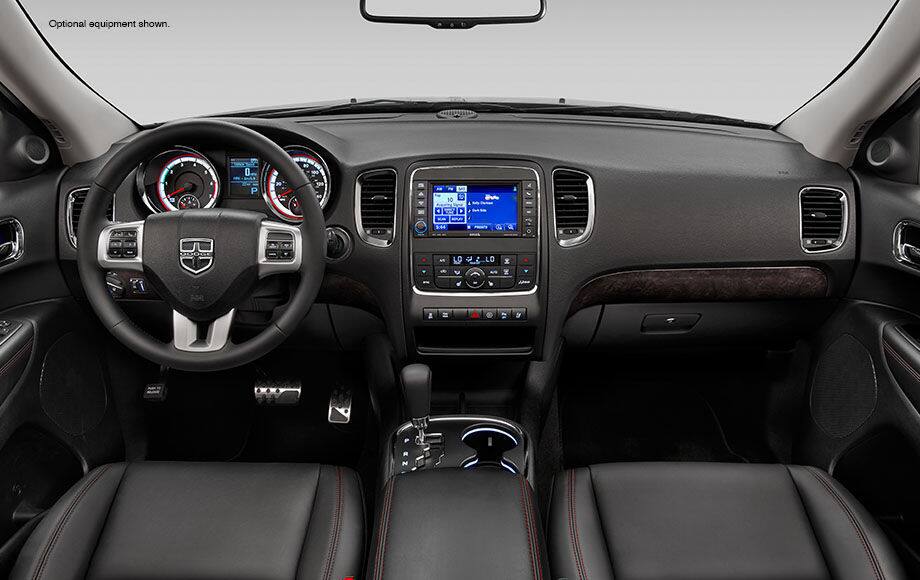 On top of having a USB port and 12-volt power outlet, DVD and MP3 player, it has an available Uconnect® Web system that turns the car into a mobile hotspot! The crew can access emails, and post stuff on Finnbay whenever they want!
2. Jeep Grand Cherokee 2014
New Cherokee is very handsome for the road. The exterior design exudes strength from every angle. This new model features premium styling treatments including new, modern front grille and fascia treatments, daytime running headlamps, projector fog lamps and capless fuel fillers.
The interior has Natura Plus leather-trimmed heated seats with edge welting, suede-like premium headliner, open-pore wood accents with copper trim accents.
Along with a Tire Pressure Monitoring System, it also offers available options including the 18-inch Wheel and 8.4-inch Radio Group. The new 3.0L EcoDiesel V6 engine (late availability) gives diesel technology with low CO2 emissions. The 2014 Grand Cherokee can attain up to 30 hwy mpg, drive up to 1174 kms on one tank and tow up to 3,1 kgs to fulfill whatever your nomadic heart desires.
Blind Spot monitoring uses dual radar sensors to monitor driver blind spots. Drivers will hear a chime and see an illuminated icon on the mirrors when the BSM detects a vehicle that is too close. The last feature that is absolutely stunning is that the new emergency 122 Call button summons help immediately – while another button offers immediate access to roadside assistance, or Customer Service. It is perfect in case you get lost!
1. Cadillac Escalade 2013
As Cadillac says: "Recognition is the direct result of leadership, case in point: the 2013 Cadillac Escalade."
The Escalade has a commanding power in the form of a 6.2L 403 HP V8 engine that moves it from 0-60 in 6.8 seconds. The standard features include navigation with a rear-view camera, heated and cooled front seats and Tri-Zone Climate Control.
The 20cm diagonal touch-screen navigation system is based on a 40 GB hard drive and features NavTraffic®4/Real Time Weather. Escalade offers an in-dash DVD player with a overhead display screen with remote control and (2) two-channel wireless headphones. This overhead system is standard on the Platinum along with two independent 7"-diagonal DVD players integrated into the back of the front head restraints.
The ultimate expression of Escalade luxury and refinement. In relation to power, see this:
Tip: If you head over to the Norwegian side, make sure that you got plenty of alcohol with you as it is MUCH expensive to buy in Norway!